Last Wednesday, was the grand opening party for the brand new NYC office digs on swanky Park Ave. South.
With almost 100 attendees, including media (PR Week, eWeek and PRNewser) current and future clients and Texties from all around North America, the main event was a huge success!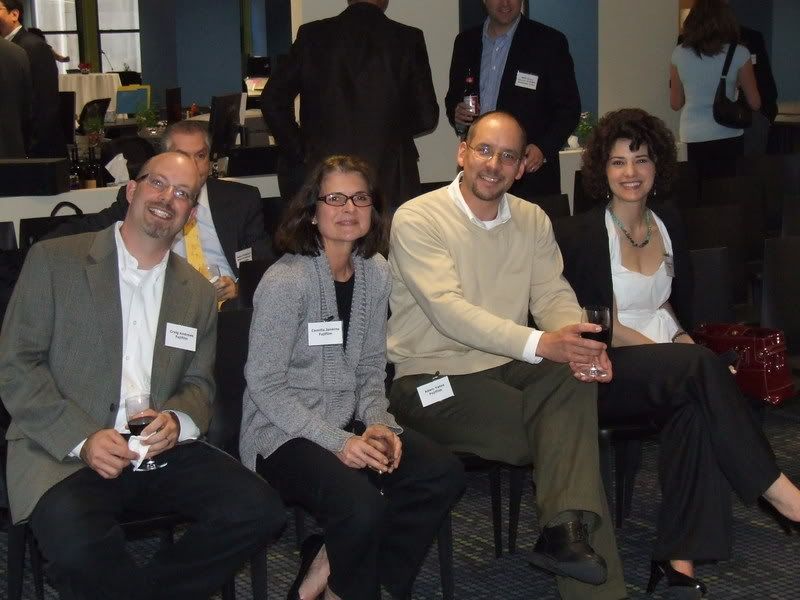 Fujifilm Client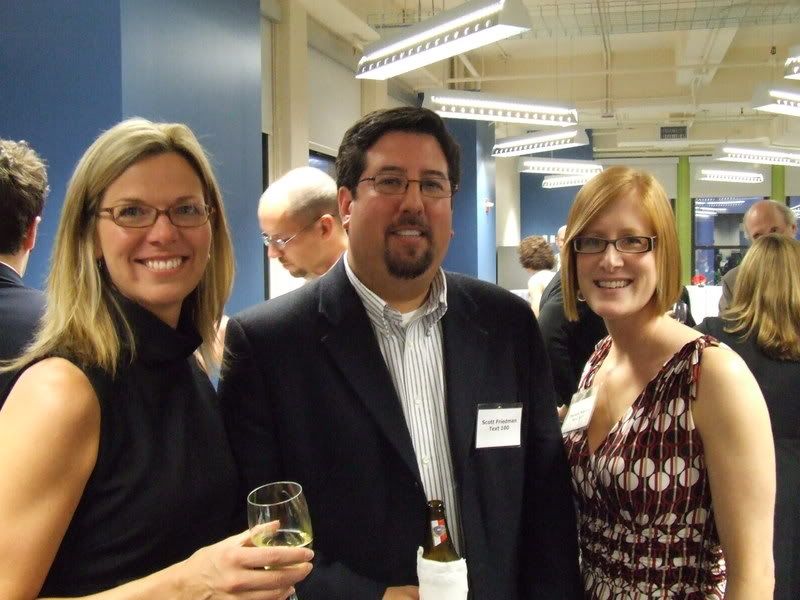 Text 100 New York Staff: Tara, Scott & Pam
Aedhmar's presentation, The Future of Communications, engaged the audience with questions from reporters and a very flattering comment from IBM about how Text 100 New York's story is one of rags to riches - despite starting off in squalor at its first office, there has been one common denominator: bright, creative minds!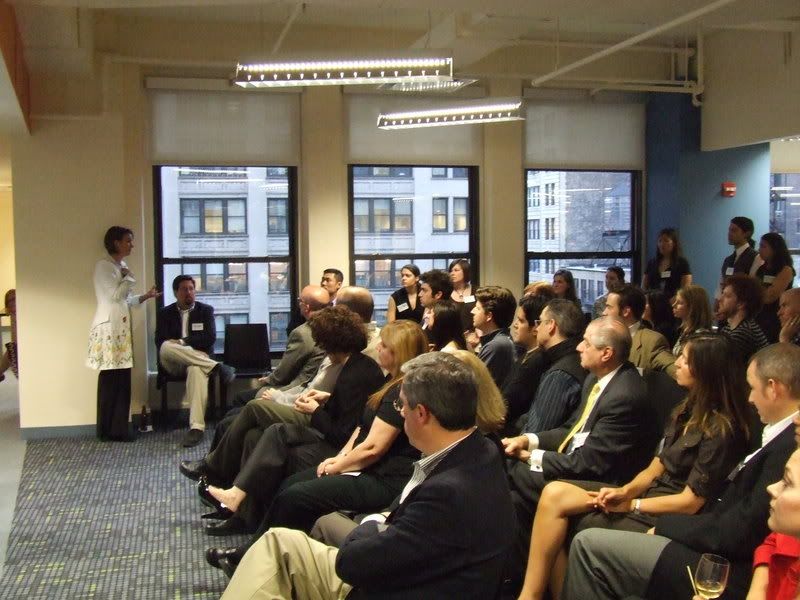 Aedhmar Hynes, "The Future of Communications" presentation
-Van, NYC